The Police Station is a building in RoCitizens. It holds one job, an Officer, with a base pay of $18/hour. It has its own parking lot, and it is two stories tall. The Police Station is also where Robbers spawn when caught.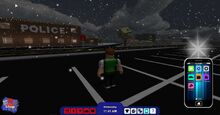 Location
The police station is down the street from the Supermarket and the hospital  
Exterior
The exterior of the building includes brown brick outer walls, and a dark grey metal on the roof. There is also a flag outside representing the building, and there is a parking lot where you can park your car, and where police cars are spawned.
Interior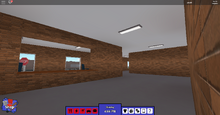 Same material as the exterior, rather bland.