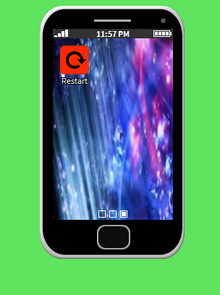 The Restart App is an app used to delete all of your data. It will not delete just your phone data, but all of your progress, including your money, furniture, blueprints, cars, codes, and more.
It is suggested that you don't use this app, but if you want to start from the beginning, this is how. Go to the third page on your phone, and click the "Restart" app. It will ask you if you are sure to make these changes. If you press "Yes", then all of your data will be deleted. If you change your mind at the last second, you may press "Cancel" to abort the process. If you do delete your data, there is no way to get it back.
Please be aware that if you are to reset, you cannot redeem the codes.
Have something to add? Feel free to contribute!